Dopo le notizie riguardanti lo sviluppo emerse questa settimana grazie ad alcuni tweet di Neil Druckmann, The Last of Us: Part II torna a far parlare di se grazie ad una possibile data di uscita emersa in queste ore.
Secondo quanto riportao dal rivenditore polacco ProGamingShop, il gioco dovrebbe arrivare su PlayStation 4 a partire dal prossimo 27 settembre.
Ovviamente potrebbe trattarsi di un semplice errore e/o previsione, anche se il periodo collimerebbe con quanto già emerso in altre notizie che indicavano i primi giorni di ottobre come periodo di lancio del gioco.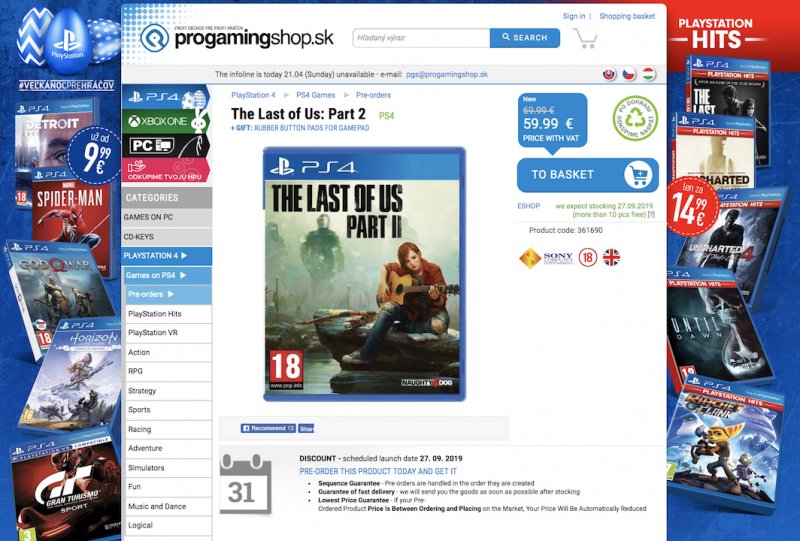 Come sempre vi invitiamo a prendere la notizia con le dovute cautele in attesa di annunci ufficiali da parte di Naughty Dog o Sony PlayStation. The Last of Us: Part II è in sviluppo in esclusiva per PlayStation 4.
Commenti